Description
Sending the right message: Keep your hands Clean!
We all have to remember to keep our hands clean during this time.
The Centers for Disease Control (CDC) recommends the promotion of frequent and thorough hand washing for workers, customers, and visitors. Since people tend to look down when they walk, mats can serve as a great way to promote important messages or reminders. We are offering some eye catching designs to help with this! We have fun and classic designs  that would be great for schools, hotels, hospitals, restaurants, grocery stores, shopping centers, and in any public areas to help remind patrons to wash and/or sanitize their hands.
Inside Logo mat designs include:
(These are eco-friendly PET -polyethylene terephthalate- fabric with rubber backing. Soft, durable, and fade resistant)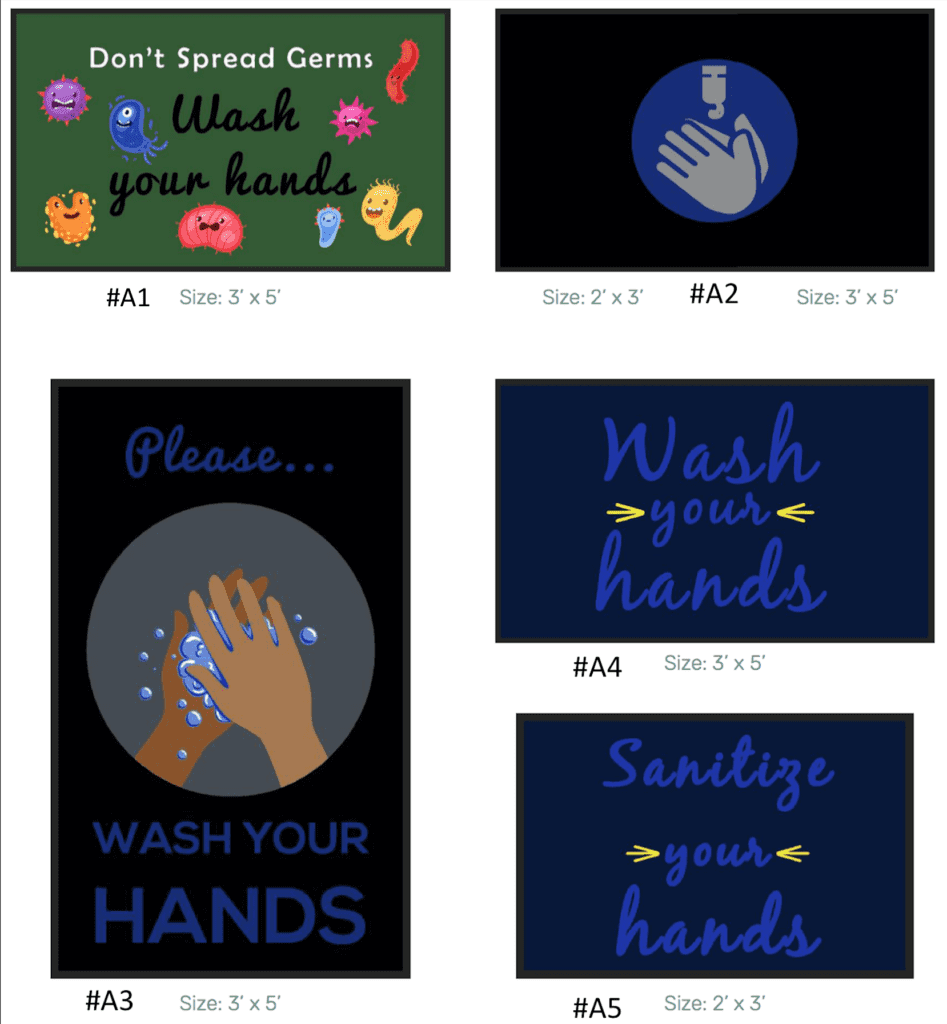 Stick and Stand Mats for Indoor
Stick-and-Stand mats are adhesive-backed mats designed to clearly mark floors and provide customers with a safe place to stand while waiting in lines. Universal "stop sign" shape with shoe prints marks where customers should stand. Mats can be placed at safe intervals in virtually any configuration. All mats are Anti-microbial and are treated for protection from odors. Stick-and-Stand mats are less likely to leave a sticky residue than floor decals. Low-profile high-traction surface provides additional traction and slip resistance. Mats can be left in place during daily floor cleaning; floor scrubbers, mops, and brooms will pass right over them without causing damage. Stick and Stand Mats will preform for 3-4 months under normal use.
*Sold in a case of 6 mats netting out from $11.45 to $15.00 per mat depending upon number of cases ordered – Delivered!
Mat size is 17″ x 17″ octagonal shape with a very low thickness for ADA compliance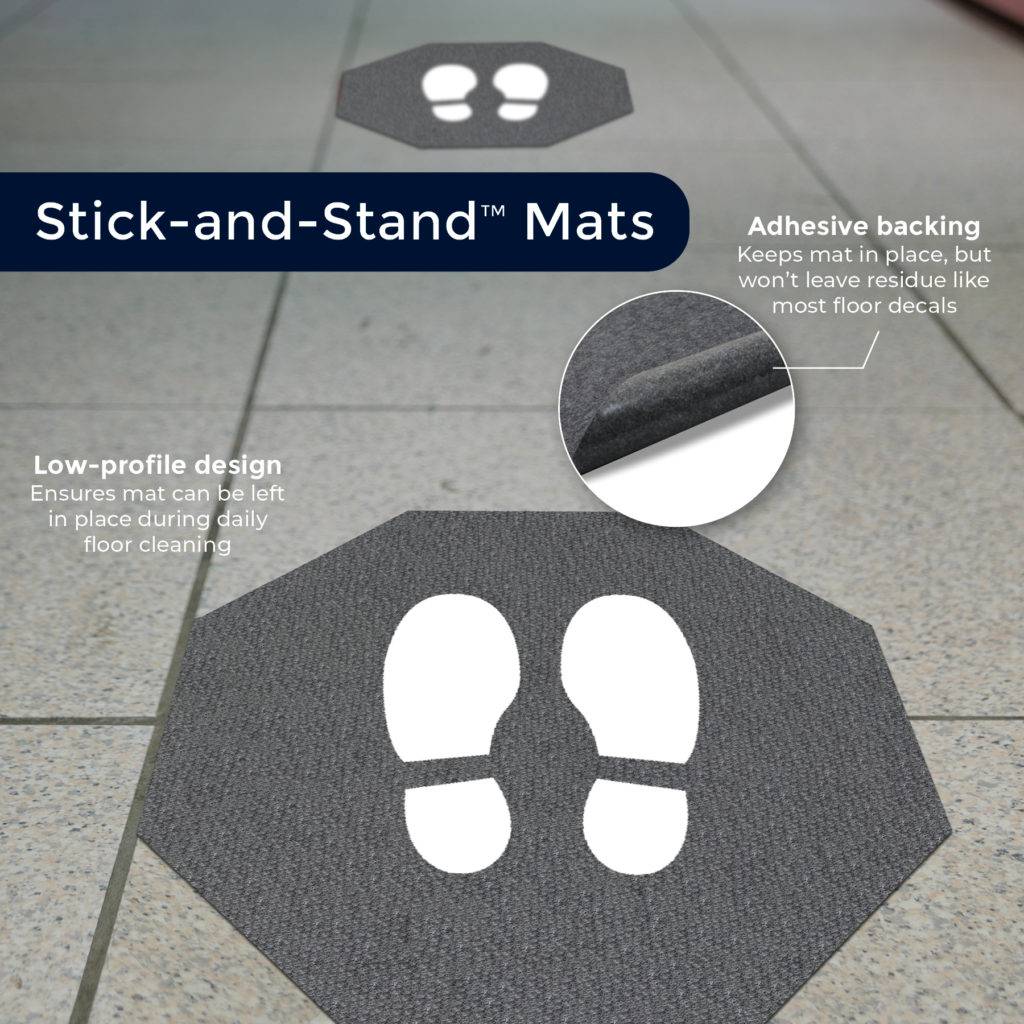 Outside/Inside Logo Mat Designs include:
(Durable berber surface pattern with rubber backing and Heavy Duty Beveled Edging for safety. Great for outside and inside applications)