Description
Product Options:   GB 700 Series
Product Documents:  
General Information GB 700 Series
Recessed Footgrille 1-3/4″ Aluminum Foot Grille with I-beam supports.
One of the most durable recessed entrance mat systems in our Aluminum mat product line.
In order to give a proper price and/or quote we need specific information. CLICK HERE for details.  
Made from a high grade 6063-T52 Aluminum, spaced on 1-1/2″ centers.
Depth: 1-3/4″, with recessed "L" frame 2″ (level base).
Rolling Load: 400lbs per wheel
LEED: Possible LEED- NC credits; MR credit 4(1-2 points) MR credit 5 (1-2 points) IEQ credit 5 (1 point)
Warranty: 2 years
Weight per Square Foot: 3.27 lbs
46% pre-consumer Recycled Content
An Aluminum Foot Grille Recessed Floor Mat is designed to allow dirt and moisture to fall into the pit below so that it does not get tracked into the building
Aluminum metal grill mats do not roll up like other recessed aluminum mats, but can be periodically lifted out of the recess for cleaning.
I-Beam Foot Grille 1-3/4″  has an aluminum cross member gridlock that keeps the grid in place.
Vinyl cushions at the bottom of each support beam helps absorb sound.
These metal grill mats include an optional 2″ x 2″ x 1/4″  L-shaped aluminum Frame.
Shipping times depend on the type of Metal Finish desired:  Recessed Footgrilles with a Standard Mill usually ships within 5-7 days, Anodized Finish please allow 3-4 weeks.**
To Receive a Proper Quote we will need the following Information:  
Name, Company Name, Phone and/or Email
Recess Depth of Pit
Frame Type – No Frame, L Frame
Finish of the Aluminum – Mill Finish, Clear Anodized, Medium Bronze Anodized, Dark Bronze Anodized, Black Anodized, etc.
Insert/Tread Type – GB700 Mono Scrape Carpet, GB701 Vinyl, GB702 Polybrush, GB704 Vinyl Abrasive or GB705 Serrated Aluminum Treads
Size of Recess – Width (wide) x Length (tall)
Ship To Zip Code for freight
Please submit the quote form above or call us at  (833) 428-0461. 
 PLEASE NOTE: Colors are computer generated and do not accurately match actual insert colors. Please refer to actual color samples.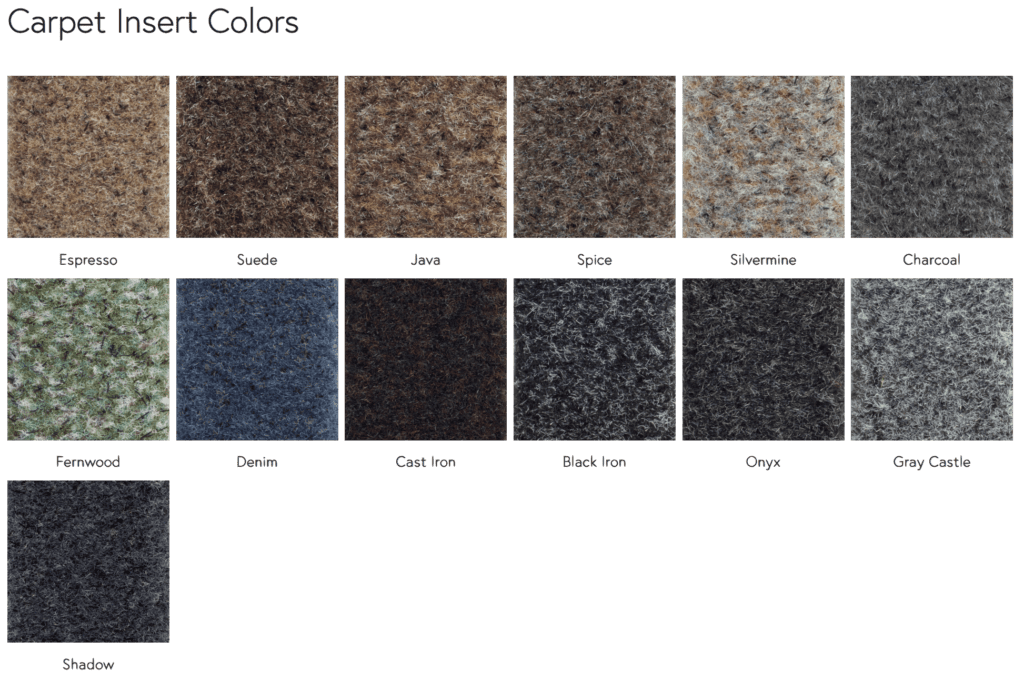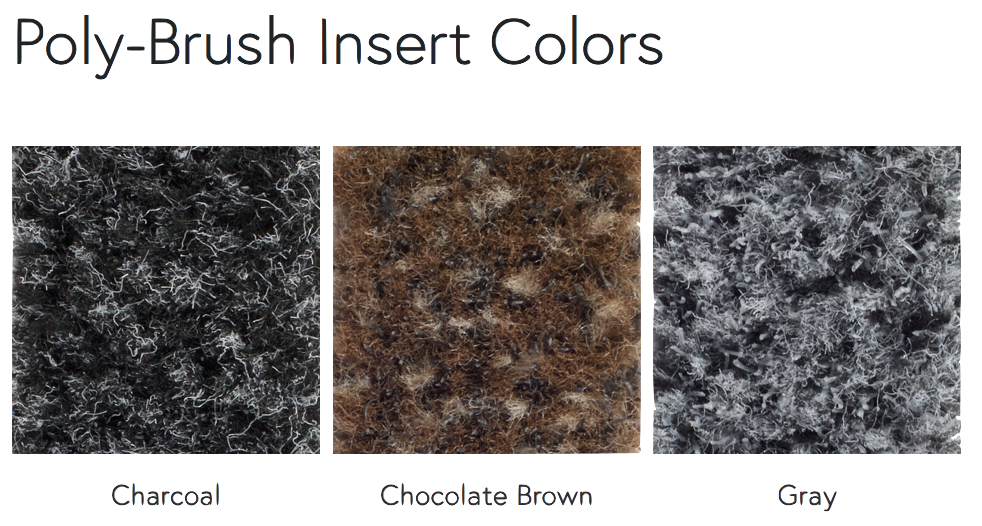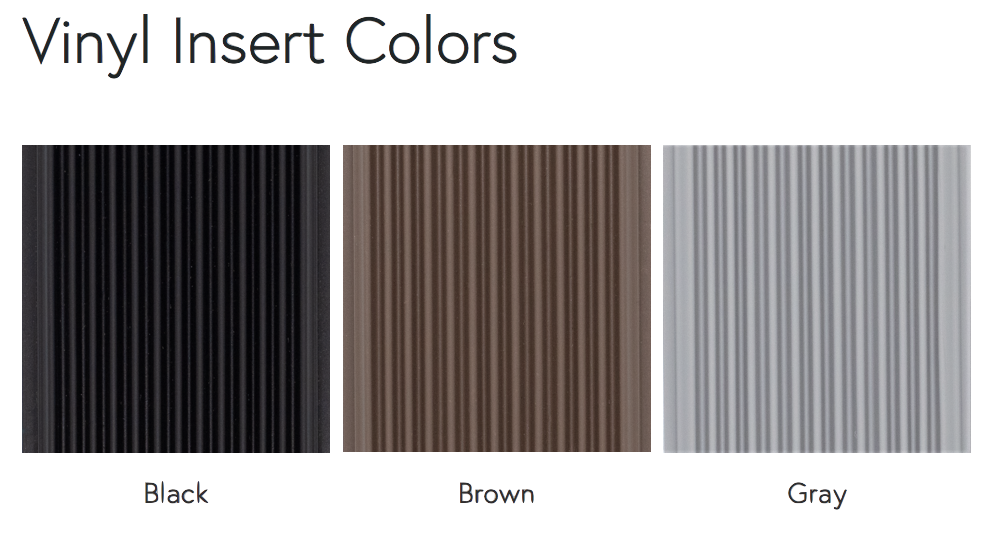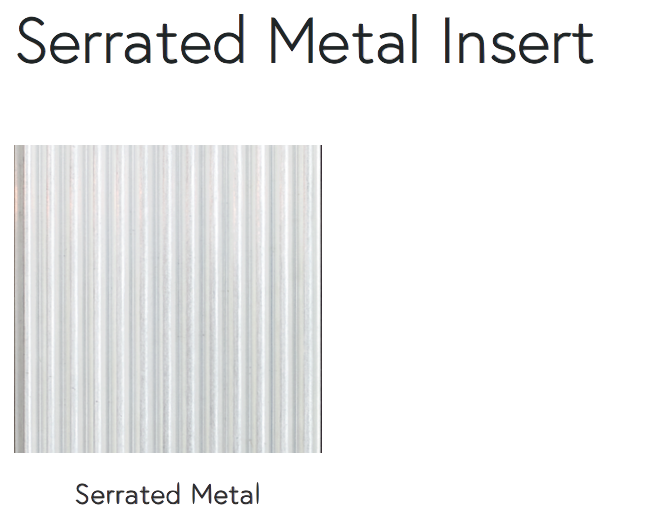 ALUMINUM FINISHES

FRAME OPTIONS
| | |
| --- | --- |
| | Recessed Level Bed L-7B |
| | Cast-in-place C-7 |
|   | Recessed Angle L-7T  |
| | Deep Pit DP-7 |
| | Adjustable Cross Support CS-7 |
| | |
| | |