Description
Product Options:
MB400 Series
Popular Documents:   
General Information
Vinyl Hinge Low-Profile Roll Up Mat 3/8″ is an ideal aluminum Entrance Mat System for Exterior or Interior entryways, vestibules, and foyers.
In order to give a proper price and/or quote we need specific information – Please fill out the GET PRICING form above.
Depth: 3/8″, with recessed "L" frame 7/16″ (level base).  
Rolling Load: 350 lbs per wheel
LEED: Possible LEED- NC credits; MR credit 4(1-2 points) MR credit 5 (1-2 points) IEQ credit 5 (1 point)
Warranty: 2 years
Weight per Square Foot: 1.75 lbs 
A solid mat system with added vinyl cushion supports on the bottom of each tread blade.
Are made from 6063-T52 corrosion resistant aluminum spaced at 2″ on centers.
These indoor entry mats that can perform for many years and over time the inserts may require replacing, but the aluminum mat itself will last for a long time barring damage.
Composed using 49% pre-consumer Recycled Content.
The Vinyl Hinge Low-Profile Roll Up Mat 3/8″ are designed to allow dirt and moisture to fall below the surface so that it does not get tracked further into the building.
These vinyl hinged floor mats can be outfitted with SURFACE or RECESSED frames as an additional option.
Shipping time depends on the type of Metal Finish desired:  Standard Mill takes 1-2 weeks, Anodized Finish can take 3-4 weeks.
Also available as an Aluminum Hinged Mat. CLICK HERE
Name, Company Name, Phone and/or Email
Recess Depth of Pit
Frame Type – No Frame, L Frame, Vinyl Ramp, Aluminum Ramp, Vinyl Spacer, Surface Frame, Threshold Frame
Finish of the Aluminum – Mill Finish, Clear anodized, Medium Bronze anodized, Dark Bronze Anodized, Black Anodized, etc.
Insert/Tread Type – MB400 Mono Scrape Carpet, MB401 Vinyl, MB402 Polybrush, MB404 Vinyl Abrasive, or MB405 Serrated Aluminum
Size of Recess – Width (wide) x Length (tall)
Ship To Zip Code for freight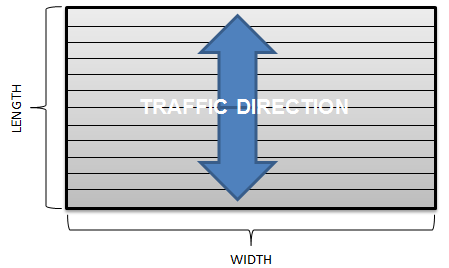 PLEASE NOTE: Colors are computer generated and do not accurately match actual insert colors. Please refer to actual color samples.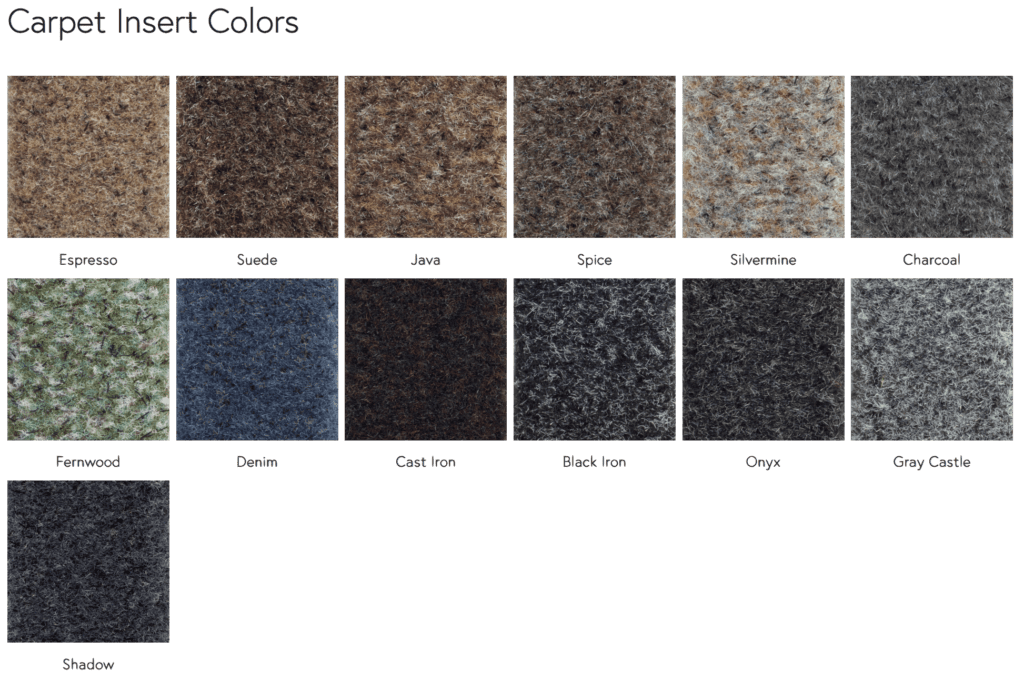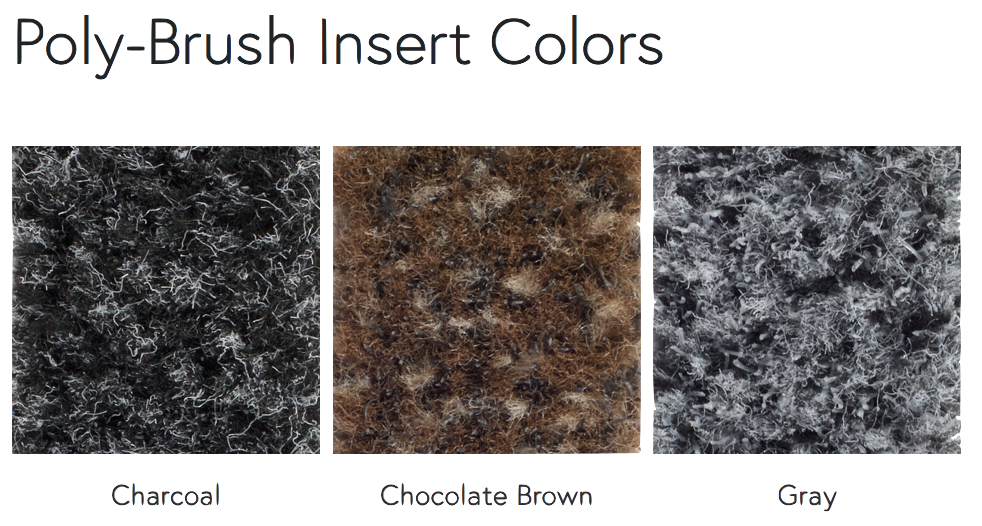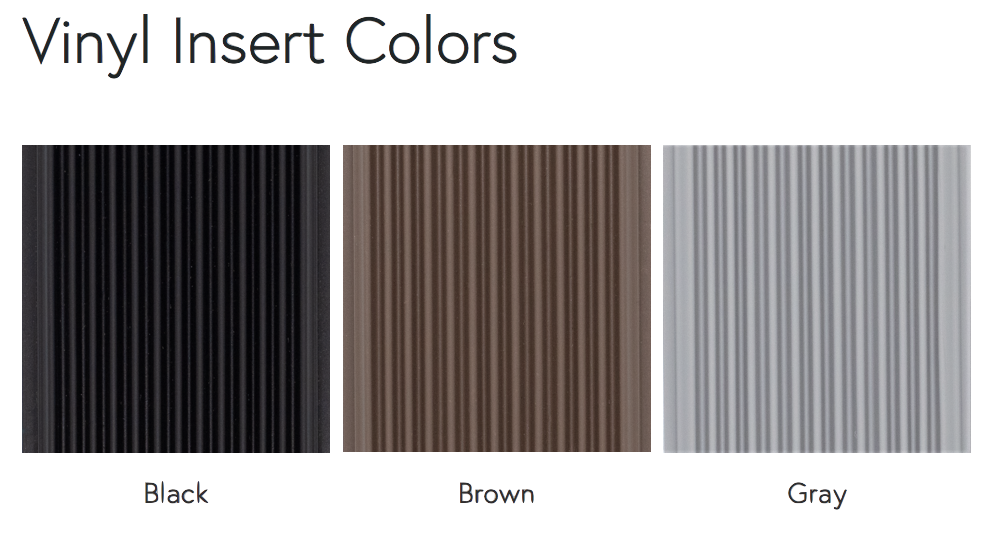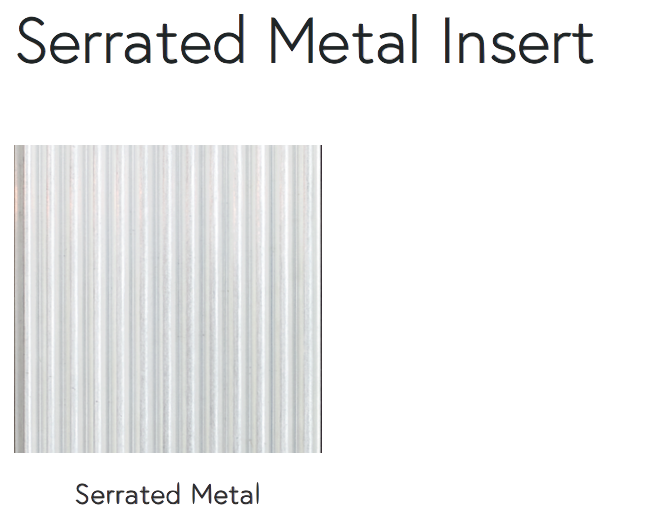 ALUMINUM FINISHES

FRAME OPTIONS
L Frame Recessed Application

Use L Frame when the pit has already been formed.
1/2″ total depth, 7/16″ to 1″ bottom leg
1/4″ Gauge Aluminum surface reveal.
Secure option
Recommended that screeding the pit floor to level with the horizontal leg of the frame profile

 
 Vinyl Spacer Recessed Application

Vinyl Spacer Edge offers a flush and easy transition from floor to mat.
A recessed frame option when pit has already been formed.
2″ x 3/8″
Can be cut on site to fit various filling needs.
Edge is attached directly to the Roll up Mat

 
Aluminum Ramp Surface Applications 

Beveled Aluminum Edge that can be permanently screwed into the floor.
Edge is not attached to the Roll up mat – Holds the mat in place.
1-3/8″ x 3/8″ surface ramp.

Vinyl Ramp Surface Applications

Beveled Vinyl Edge allows for surface mat use.
2″ x 3/8″ surface ramp.
Edge is attached directly to the Roll up Mat