Description
Product Options:   GB500 Series
Product Documents:  
General Information GB500 Series
Mid-Profile Roll Grate 3/4″ has a vinyl hinge that allows the floor mat to be rolled up and moved for underneath cleaning.
Mid-Profile Roll Grate 3/4″ is one of our most durable entrance mat systems.
This recessed floor mat is made from a high grade 6063-T52 corrosion resistant aluminum.
Weather resistant hinges and foot pads remain flexible through time giving this metal grate flooring mat longevity.
The actual grate for this type of recessed mat measures 3/4″ in depth.
38.3% pre-consumer Recycled Content helps with LEED certifications.
Mid-Profile Roll Grate 3/4″ are tough and can handle rolling loads of up to 1,000lbs per wheel.
A variety of tread inserts are available to perform specific functions – i.e., moisture control, scraping action, provide non-slip walk surface, etc.   SEE PICTURE 1, PICTURE 2
Tread inserts for this recessed mat are fusion bonded to backing for extra durability.
An Aluminum Recessed Grill Mat is designed to allow dirt and moisture to fall below into the pit below so that it does not get tracked into the building.
A solid 1/8″ thick vinyl "T" profile footer runs along the full length and width of each section to help provide a low impact cushion for foot and cart traffic.
These recessed mats include an optional 1″ x 1″ x 1/4″  OR a 3/4″ x 1-1/2″ x 1/8″ L-shaped aluminum Frames.
LEED: Possible LEED- NC credits; MR credit 4(1-2 points) MR credit 5 (1-2 points) IEQ credit 5 (1 point)
**Lead time depends on the type of Metal Finish desired:  Standard Mill finished mats usually ship within 5 days, Anodized Finish can take 3-4 weeks.**
To Receive a Proper Quote we will need the following Information:  
Name, Company Name, Phone and/or Email
Recess Depth of Pit
Frame Type – No Frame, L Frame
Finish of the Aluminum – Mill Finish, Clear anodized, Medium Bronze anodized, Dark Bronze Anodized, Black Anodized, ect.
Insert Type – GB500 Mono Scrape Carpet, GB501 Vinyl, GB502 Polybrush, GB504 Vinyl Abrasive,  or GB505 Serrated Aluminum Treads
Size of Recess – Width (wide) x Length (tall)
Ship To Zip Code for freight
Once you have this information, fill out the quote request form above, call us at (833) 428-0461 or email us at help@madmatter.com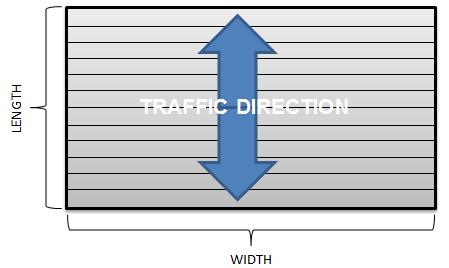 PLEASE NOTE: Colors are computer generated and do not accurately match actual insert colors. Please refer to actual color samples.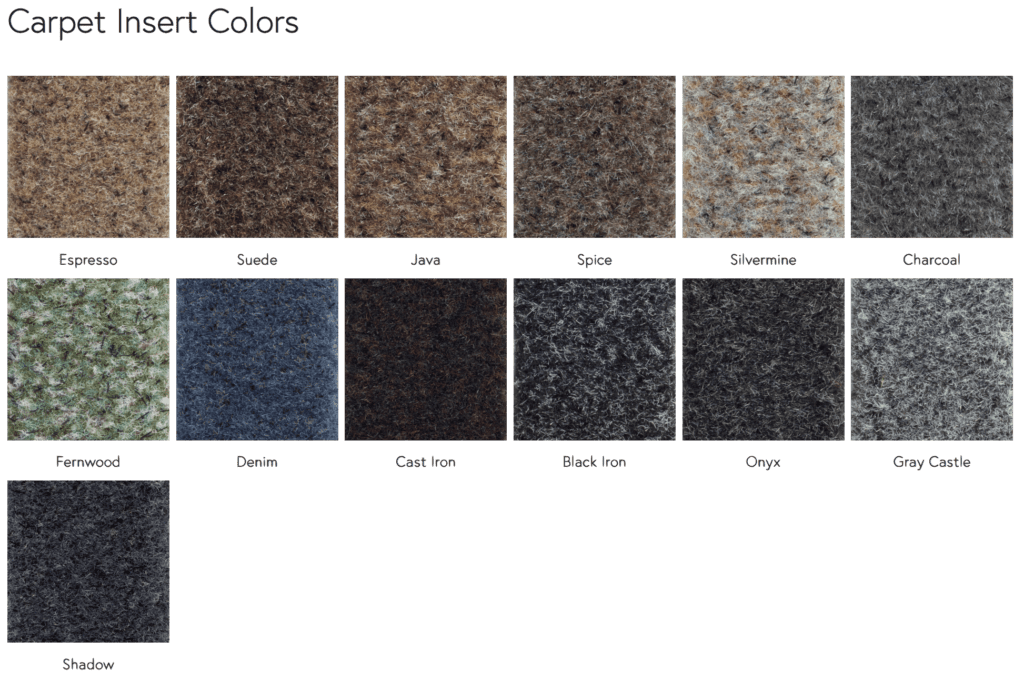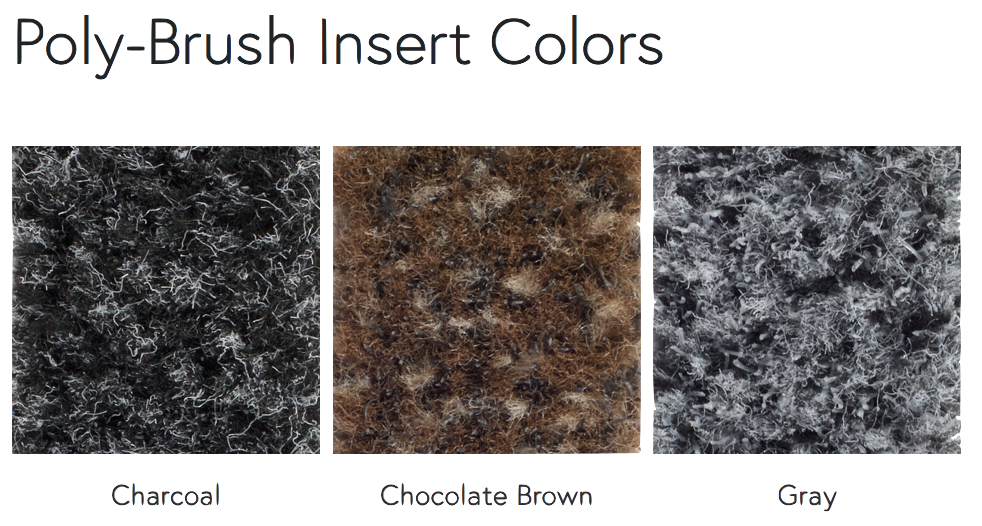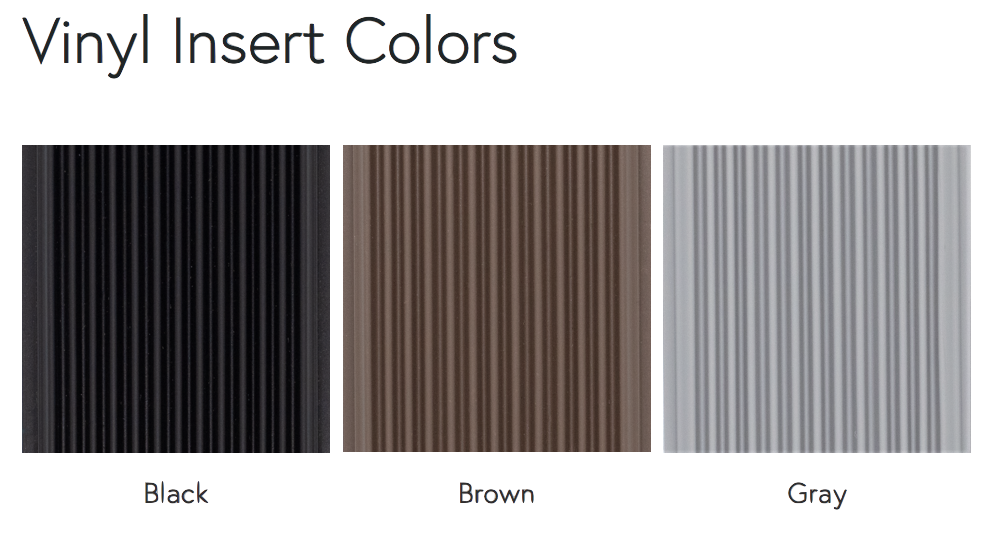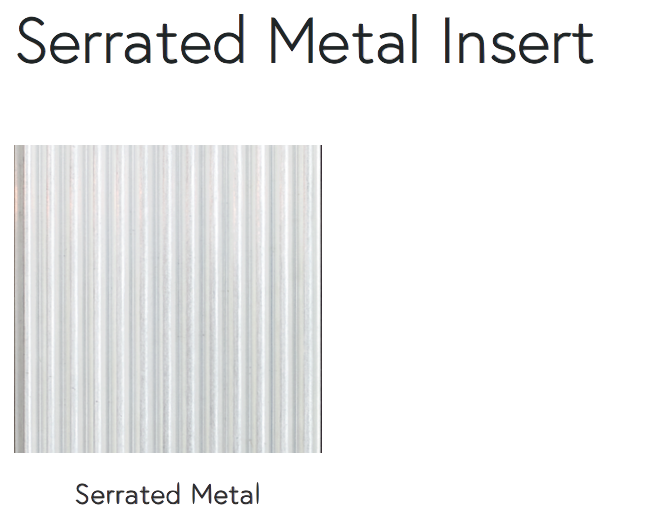 ALUMINUM FINISHES

FRAME OPTIONS- L-FRAME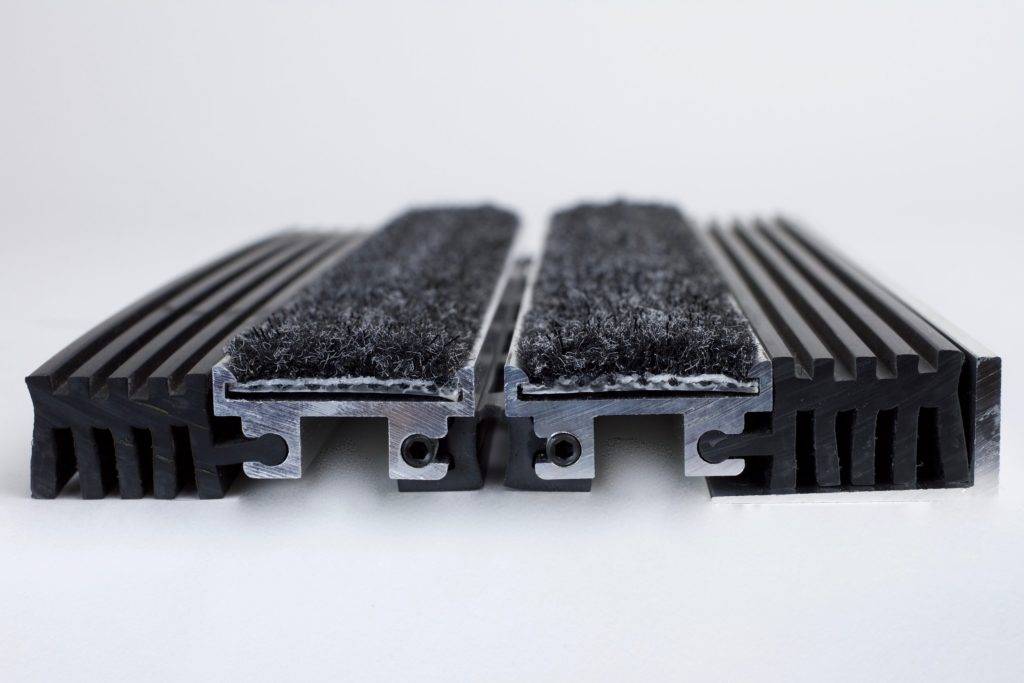 FRAME OPTIONS- CAST IN PLACE